A Compassionate Wrongful Death Attorney
Talk to Our Office Today
Monetary damages can never fully replace the loss of your loved one, but compensation can help cover the costs of their loss and help facilitate the grieving and healing process for you and your family. To learn more about your legal options from a wrongful death attorney after the death of a family member, contact Morris Law to schedule a free, confidential consultation. Morris Law has helped many families navigate the complex issues surrounding wrongful death claims and achieve the compensation owed for the loss of life.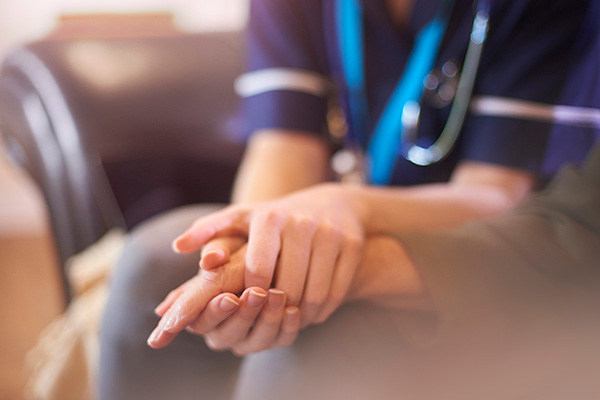 What Is Wrongful Death?
The loss of a loved one is always difficult, but when that death is caused by the negligent, reckless, or intentional acts of another, it can make the passing even more traumatic. When a family member is taken too soon in a thoughtless accident, the family of the victim is allowed to file a claim for wrongful death against those responsible for the harm caused.
South Carolina law defines wrongful death as the loss of life caused by the wrongful act, neglect or default of another. In order to qualify as wrongful death, the victim of the accident would have been able to file a claim for personal injury if he or she had survived the incident. Because the deceased can no longer bring a claim of damages on his or her own behalf, the loved ones of the victim can file a wrongful death claim in a South Carolina court. These cases are also sometimes known as accidental death cases and can occur due to the negligence, recklessness, carelessness or an intentional act of another person.
A wrongful death case can arise from any number of different types of accidents, including car accidents, medical malpractice claims, slip and falls, trip and falls, workplace accidents, construction site accidents, bicycle and pedestrian accidents, animal attacks, drownings, premises liability, violent criminal acts and more. A wrongful death lawsuit is a civil case, and it does not require that criminal charges also be filed against the person or persons who caused the fatal incident. While criminal charges are helpful to prove liability in a civil wrongful death case, these claims can proceed on their own in civil court separate and apart from any criminal case.
Who Is Eligible to File a Wrongful Death Claim?
In cases of wrongful death in South Carolina, a wrongful death claim must be brought by the executor of the estate or an administrator of the victim's estate. Oftentimes, this person is named in the victim's estate plan; however, if no one is listed or a plan does not exist, the probate court in South Carolina will appoint a person to file the claim. The executor or administrator files the lawsuit for wrongful death on behalf of the victim's surviving family members. State law allows for the surviving spouse and children to collect damages for wrongful death, or the surviving parents if no spouse or children exist. If there are no surviving or existing parents, spouses, or children, the heirs of the victim's estate can then collect the wrongful death benefits in the case. A wrongful death attorney can help you navigate your case and take appropriate action for your particular circumstances.
It is important to note that South Carolina law does allow for surviving parents to collect wrongful death damages even if their child was an adult at the time of their death so long as no surviving spouse or children exist. However, if a parent abandoned the child as a minor, that parent is not allowed to recover any compensation from a wrongful death claim, even if the child was an adult at the time of the fatal accident.
Some of the ways a wrongful death can arise include:
Damages Paid for Wrongful Death
Compensation for a wrongful death case is paid in monetary damages, and a wrongful death attorney can help you get a fair settlement. Wrongful death damages include payment for reasonable burial and funeral expenses, final medical expenses and bills related to the deceased's final illness or injuries, lost wages and future benefits, property damage and other financial damage associated with the loss, emotional distress, mental anguish, pain and suffering, and loss of the victim's experience, knowledge, judgment, care, companionship and protection.
In the most egregious cases of wrongful death, in which the actions of those responsible were so deliberate or reckless they deserve additional punishment, the courts in South Carolina may also award exemplary damages. Also known as punitive damages, this compensation goes above and beyond the normal compensatory damages and is meant to punish the wrongdoers for their behavior as well as serve as a deterrent to others who may consider similar behavior. Punitive damages are uncommon in a wrongful death case, so it is important to consult with your wrongful death attorney about the chances of receiving exemplary damages in your case.
How to File a Wrongful Death Claim
The first and most important step in filing a wrongful death claim for compensation is to seek the expert advice of an experienced wrongful death attorney in South Carolina. An attorney will protect your rights to compensation and handle all aspects of the legal case so that you and your loved ones can properly grieve your loss.
The law in South Carolina only provides the family of a victim of wrongful death a small window in which to file a claim for damages. Known as the statute of limitations, the next step in a wrongful death case is making sure that the case is filed within three years of the date of death of the deceased. That window is limited to two years if the death was caused by a government entity. An experienced wrongful death attorney can ensure that your claims are filed timely and properly with the courts.
Be sure to gather evidence and documentation of the accident for your attorney so that you can present the best possible argument for wrongful death damages. This includes all receipts for costs associated with the loss, police and accident reports, medical records, insurance policies and more. Your attorney will negotiate with the insurance company for a settlement, and if full and fair compensation is not offered, then your attorney will take your case to court. Given the complexity of the case, a wrongful death claim can be settled in as little as a few weeks or can go on for years, but it is critical that you are careful about the information you share with the rest of the world at this time.
Let Us Help With Your Wrongful Death Case
To learn more about what steps you can take to protect your claims for wrongful death, call Morris Law at (864) 679-9999 for a free consultation or submit our contact request form.