Choose Morris Law for Your Personal Injury Case
At Morris Law, we are dedicated to offering outstanding legal services and compassionate representation to personal injury victims. As an experienced South Carolina personal injury attorney, we will investigate the details of your case and explore your legal options to recover damages. We will fight vigorously to protect your rights and pursue fair financial compensation to cover medical bills, lost income, future medical treatment or pain and suffering.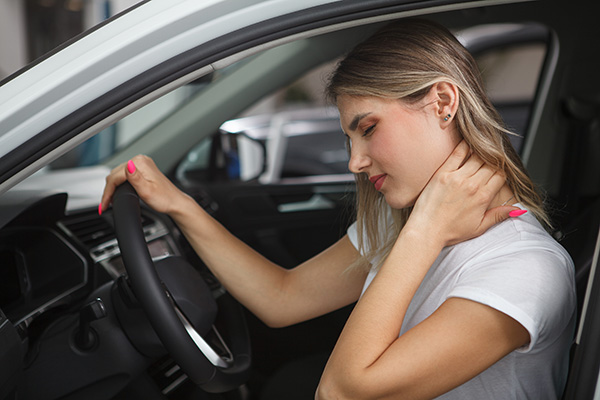 Personal Injury Claims in South Carolina
Personal injury claims are legal disputes that arise when a person becomes injured from an accident that occurred due to another person's actions or negligence. South Carolina is a "fault" state. This means that the at-fault party will absorb or bear responsibility for any injury or damages to the victims involved in the accident.
Modified Comparative Negligence Rule
South Carolina uses the "modified comparative negligence" principle with a 50% bar. Under the system, an injury victim will be eligible to recover damages only if they were less than 50% at fault for the accident. The amount of damages you will receive will be reduced by your percentage of fault.
For instance, if the judge or jury awards $40,000 in total damages, and your share of negligence was determined to be 30%, the total compensation you will receive will be 70% of $40,000 ($28,000). Most importantly, you will only be entitled to recover damages if you were less than 50% responsible for the incident.
Statute of Limitations
According to South Carolina Code Annotated Section 15-3-530, a civil action for a personal injury case may be filed within three years from the date the injury or accident occurred.
Filing a Personal Injury Claim
In South Carolina, an individual who suffers any type of injury or damage as a result of a negligent auto accident or personal injury can proceed in any of these ways:
By filing an injury claim with their own insurance carrier
By filing a third-party claim directly with the at-fault party's insurance provider
By filing a personal injury lawsuit against the at-fault party in civil court
Work With an Experienced Personal Injury Attorney
Being involved in an accident caused by a negligent party can affect your physical, financial and mental health. However, you don't have to go through it alone. If you were hurt in an accident caused by someone else's actions, it is important that you retain a knowledgeable South Carolina personal injury attorney to protect your rights and help pursue rightful compensation.
At Morris Law, our team is devoted to handling personal injury and auto accident matters. As your legal counsel, we can:
Fight vigorously to protect your rights and represent your best interests
Review the details of your case and carry out a thorough, private investigation
Gather all relevant information, necessary pieces of evidence and required documentation
Seek to prove fault and establish liability
Determine the full impact of your injuries and other losses and estimate case-value
Negotiate a fair financial settlement with the insurance company
File a personal injury lawsuit if necessary
Our team will help identify the responsible parties and hold them accountable. We will fight to protect your rights and help you seek deserved compensation for your injury. Having our teamon your side can improve your chances of a favorable outcome in your personal injury lawsuit.
Damages Available
The following damages are available to personal injury victims:
Medical expenses, including future medical bills for treatments related to the accident
Lost wages or income, including overtime and sick leave
Compensation for reduced earning capability
Pain, discomfort, and suffering
Loss of enjoyment of life
Mental anguish
Disfigurement
Out of pocket expenses due to the injury
Loss of love, companionship, affection, and comfort provided by the injured person
Property damage
Punitive damages
Get Help From a Personal Injury Attorney
Call Morris Law for a free consultation at (864) 679-9999, or submit our contact request form.