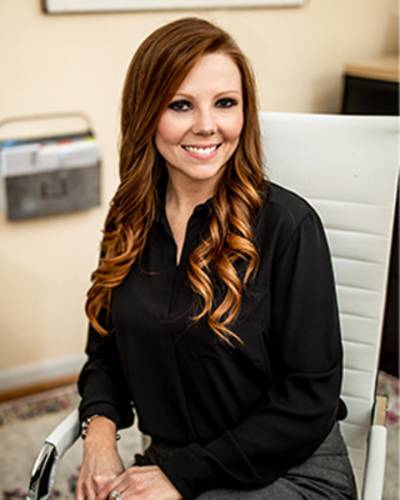 Kayla S. Holtzclaw
Meet Our Litigation Paralegal & Office Manager
Kayla S. Holtzclaw has worked for our firm since Morris Law first opened in 2010; however she began her professional legal career in 2004. Kayla often splits her time between two roles while she is at the office. One role is acting as our office manager and taking care of all bookkeeping matters in Morris Law. The other role is performing important work to support our clients as our litigation paralegal. Kayla's primary focus is Family Law and Probate Administration. So if your personal injury case goes into litigation, you can rest assured that Kayla will expertly oversee all of the pleadings, mediation preparation and trial work regarding your case.
On a Personal Note
Kayla was raised in Six Mile, right here in upstate South Carolina, where she still resides today. She is happily married to Brad Holtzclaw of Liberty. When Kayla is not in the office assisting clients as a litigation paralegal and office manager, she enjoys hanging out with her two dogs, Carli and Charlie, and spending time with her family, her friends and her Papa, who just happens to be her next-door neighbor!
Learn More About Family Law & Probate Administration
Kayla focuses on in Family Law and assisting clients with various aspects of Probate Administration. Please visit these areas of our website if you would like to learn more about these services.
Discuss Your Case with the Team at Morris Law
If you are involved in a personal injury case, a family law matter or you need assistance with probate administration, call the office of Morris Law at (864) 679-9999. If you would prefer that we contact you instead, you can use our convenient contact request form, and we will get back to you to discuss your needs and schedule a free consultation as quickly as possible.