Our Dog Bite Lawyer Is Here to Help You
Our dog bite lawyer at Morris Law is here to help after a dog bite attack. We take on the stress of the legal case so that you can focus on what is most important – your recovery. We handle all communication and settlement negotiations with the dog's owner and insurance companies so you do not have to. Morris Law prides itself on our communication with our clients, so you know what is happening every step of the way. If the settlement offered is not the full and fair value of your claims, we are not afraid to take your case to court and will aggressively argue for the compensation you deserve for your claims.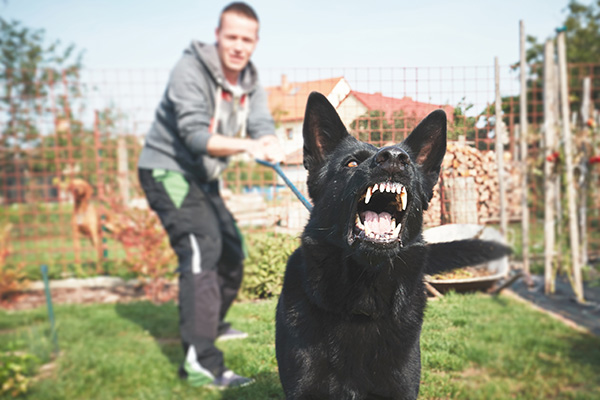 Dogs are supposed to be man's best friend, but not all dogs are friendly to people. When an owner is careless and allows his or her pet to attack a person, the owner must be held responsible for the injuries caused, and that is where a good dog bite lawyer comes in.
Dog bite attacks can be serious, and sometimes even fatal. This is especially so when the victim of the attack is a child, which is the most common victim of these horrible incidents. If you or a loved one has been attacked and injured by a dog, Morris Law is here to help you get the compensation you deserve for your injuries.
South Carolina Dog Bite Law
South Carolina is a strict liability state when it comes to dog bite attacks. Unlike other states that have a "one bite rule," South Carolina law holds owners responsible for the injuries caused by their dogs even if the animal had no prior history of biting people or aggressive behavior. The law states that owners are liable if their dog bites or otherwise attacks a person, in a public or private place, and the dog was not provoked. There is no need for the victim to prove negligence or recklessness on the part of the owner, merely that the dog attacked and caused injuries.
In addition, the law provides that the landlord of a multi-unit residence in South Carolina can be held liable for injuries caused by a dog bite attack if the attack happens in a common area. However, only the owner can be held liable if the attack happens in the private residence of a multi-unit building.
The one exception to strict liability for dog bites in South Carolina is provocation. Under the law, if the victim of the attack provoked the animal the owner is not liable for the injuries caused. Because of this exception, it is critical that you have an experienced dog bite lawyer representing your case to fight any claims of provocation by the owner of the dog to mitigate or altogether eliminate your claims for compensation.
Compensation for Dog Bite Injuries
Given how serious the injuries resulting from a dog bite attack can be, it is important that you get full and fair compensation for your injury claims. Compensation for dog bite injuries includes payment for economic and noneconomic damages caused by the attack. Economic damages include compensation for out-of-pocket expenses such as current and future medical bills, lost wages and the loss of future income and benefits. Noneconomic damages include payment for pain and suffering, emotional distress, disfigurement, disability and the loss of enjoyment of life.
In the worst cases of dog bite attacks, where the victim is killed by the animal, the family of the loved one may also seek additional compensation for wrongful death. This includes payment for reasonable burial and funeral expenses, final medical bills, and the loss of love, support and companionship of the victim. Speak with an experienced dog bite lawyer to learn more about what you can expect in compensation for your injury claims.
What to Do After a Dog Bite Attack
The most important thing for you to do after a dog bite attack is to seek medical attention immediately. This is necessary for a number of reasons. First, your wounds are disinfected, treated and checked out by a medical professional. The attack could have done more damage than you realize, so having a healthcare professional look at your injuries right away is critical. Second, seeking immediate medical care creates contemporaneous documentation about the extent of your injuries immediately after the attack took place. This is incredibly helpful for the success of your legal claims.
Next, you need to check if the dog that attacked you has been vaccinated for rabies. If not, you will need to go through the treatment to prevent the spread of rabies to you. You should also call the local animal control, police and DHEC to report the attack. Document your injuries as well as the scene of the attack with photos and videos, and get the contact information of all witnesses. Finally, contact our dog bite lawyer at Morris Law to set up an appointment to discuss your claims and your legal options for recovery.
Talk to a Dog Bite Lawyer Today
If you or your child has been attacked and bitten by a dog, Morris Law is here to help. Get the compensation you deserve for your claims and the peace of mind knowing an expert is on the case. Call Morris Law at (864) 679-9999 to schedule a free and confidential consultation of your case to learn more about your legal options after a vicious dog bite attack. You can also submit a contact request using the form on this page.