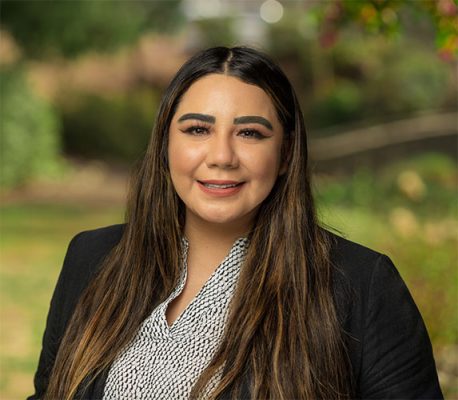 Brenda Duran
Meet Our Case Manager
Brenda has been a vital part of Morris Law for three years serving as our Case Manager and speaking both English and Spanish fluently. Brenda enjoys meeting with new clients and always aims to provide open and positive communication while clients treat for their injuries.
If you have a Personal Injury case here at Morris Law, Brenda will fully manage all angles of your case developing your file and compiling all necessary records. If your case cannot be settled without filing a lawsuit, Brenda will ensure that your file is complete and up to date prior to any litigation.
Brenda is a proud native of the Upstate. She is a graduate of Broome High School, holds a BA in Criminal Justice from The University of South Carolina-Upstate, and is currently pursuing her master's degree at Converse University.
In her free time, Brenda enjoys hiking, meditating, live music, and spending time with her parents, sister, partner, and friends. With a passion for service and her clients, Brenda hopes to assist each case as efficiently and quickly as possible to get the best outcome for you.