An Experienced Auto Accident Attorney
When You Need Help With an Auto Accident Case
As an auto accident attorney, we help individuals and families in South Carolina explore their options and guide them through the process of seeking compensation for their injuries or the loss of their loved ones due to a car accident. Morris Law provides experienced and compassionate legal representation for those who wish to hold a negligent driver responsible for their actions.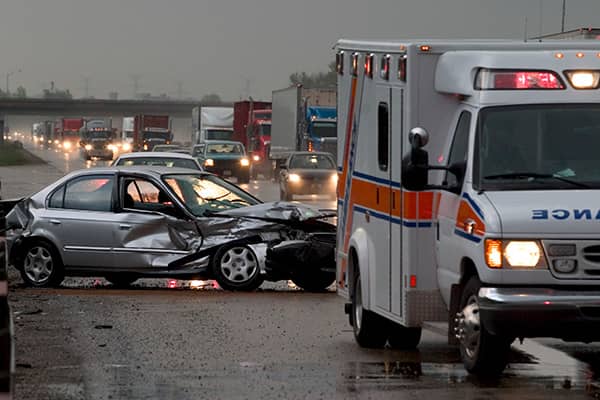 Why You Need an Auto Accident Attorney
More than 140,000 vehicle collisions occur in South Carolina every year. Of those accidents, nearly 60,000 result in injuries or fatalities. An injury-causing collision occurs every 13.8 minutes.
If you or a loved one has been involved in a car accident, you might be wondering how to seek compensation for medical expenses, lost income, pain and suffering or funeral expenses. Sustaining injuries or losing a loved one can cause extreme physical, emotional and financial stress. That is why you should talk to an experienced auto accident attorney who will explore your options for obtaining fair compensation.
Liability in South Carolina
South Carolina is an "at-fault" state for car accidents and insurance coverage. This means the negligent driver is responsible for all losses, including property damage, personal injury and wrongful death.
If you are in a car accident, you can file a claim with your insurance company if you have medical payment benefits or underinsured or uninsured driver coverage. You can file a claim against the at-fault driver's auto insurance liability coverage to seek a settlement for your claim. If you are unable to settle your claim, you also have the option to file a personal injury lawsuit against the at-fault driver to seek compensation.
South Carolina Insurance Requirements
South Carolina drivers are required to carry liability insurance coverage with at least:
$25,000 in bodily injury coverage per person and $50,000 per accident
$25,000 for property damage per incident
Although these are the minimum amounts required by state law, the negligent driver's policy may have higher coverage against which you can file a claim.
Furthermore, auto insurers are required to include uninsured motorist coverage equal to your bodily injury liability coverage.
State Laws Addressing Accident Claims
There is a three-year statute of limitations for personal injury claims in South Carolina. This means you must settle your claim with the negligent party's insurer or file a lawsuit within three years of the date of injury or death. Of course, you should file a claim against the at-fault driver's auto liability insurance policy and against any applicable coverage on your own policy within days of the crash. An auto accident attorney can help you do that.
South Carolina is also a modified comparative fault state, meaning each driver involved is assigned a percentage of fault. If you are found to be more than 50% at fault, you cannot file a claim against the other driver. The percentage of fault assigned to you reduces the settlement sum.
For example, if you are found to be 10% at fault for a crash and the other driver is 90% at fault, your recovery will be reduced by 10%. If a jury awards you the other driver's bodily injury liability limits of $25,000, you receive $22,500.
Filing a Wrongful Death Claim
The "wrongful act, neglect, or default" of another resulting in death constitutes wrongful death in South Carolina. If the deceased would have been eligible to file a personal injury claim against the other party had they lived, a wrongful death claim may be filed by the decedent's estate. The claim must be filed by the executor or administrator of the decedent's estate. In the event no such person was named by the decedent, the court may name one. The executor pursues the claim for the benefit of the heirs of the decedent, including a surviving spouse, children, parents, or other legal heirs.
Why You Need a Skilled Auto Accident Attorney
Insurance companies representing negligent drivers want to avoid compensating you for your injuries and other damages. They will attempt to prove negligence on your part and discount your injuries. When you file a lawsuit against the at-fault driver, it is their insurance company's attorneys who defend the case. You need an experienced and aggressive auto accident attorney willing to stand up to insurance attorneys and fight for your rightful compensation.
At Morris Law, we work with clients in Greenville, Anderson, Pickens, Laurens and Spartanburg in the aftermath of auto accidents. We provide one-on-one representation with compassion for our clients. If you have been injured in a South Carolina auto accident or have a loved one who has been incapacitated or killed, don't hesitate to call Morris Law today to get the help you need.
Schedule a Free Consultation Today
For legal help with your auto accident case, please call Morris Law at (864) 679-9999 for a free consultation, or submit our contact request form.