Tips for Handling a Child's Personal Injury Claim
Seeing a child get injured is one of the worst things that a parent can experience. When the injury occurs because of the negligence of another, it is common to feel anger as well as fear for the well-being of your child. Even after a child has physically healed from those injuries, families are often left to deal with medical bills and lost wages caused by numerous doctor visits. Filing a personal injury claim is one way to receive compensation for some of the harm caused to your child, but the average person is often unsure how to proceed. These tips for handling a child's personal injury claim can help you if you decide to pursue a claim on behalf of your child.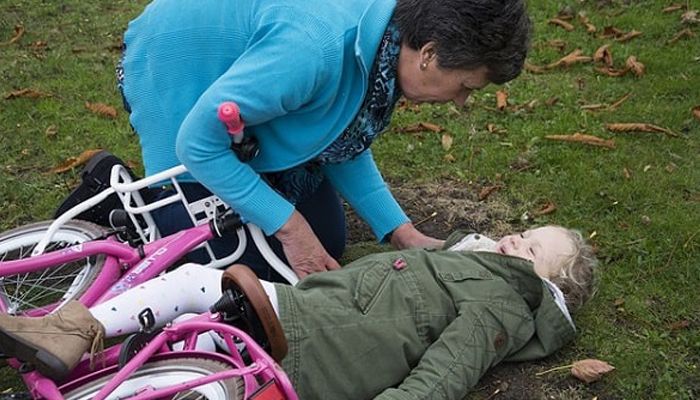 Keep Claims Separate
In situations such as car accidents, it is possible that a child's parents or siblings are injured at the same time. When this happens, all parties may have a valid claim to pursue. Combining the claims may seem like the best solution, but it is important to keep each claim separate. This will help avoid conflicts of interest and keep medical issues or other issues from becoming confusing.
Document Everything
No one has a perfect memory, and children in particular forget things often. Do what you can to document the events before information that could be vital to your claim is forgotten. Take pictures of your child's injuries, document everything that they said occurred in writing and with a recording device. Do not rely solely on your child's memory to provide attorneys or medical caregivers with the information they need to resolve your claim.
Do Not Let a Child Give Statements
A claims adjuster for the at-fault party's insurance company may want to talk to you or your child. Never comply with their request without speaking to an attorney. Letting your child give a statement because the claims adjuster seems kind or interested could later backfire if your child forgets what the or she told the adjuster or tells the adjuster that he or she is no longer experiencing any pain.
Plan for The Long-Term
Children who are still developing are at great risk of receiving an injury that causes long-term damage to their physical health. Certain injuries to growth plates can lead to limbs that do not grow properly, leading to unequal limbs or one limb that is noticeably crooked. When pursuing a person injury claim for your child, it is important to consider his or her long-term medical care and needs in the future, especially if the injury has caused lasting physical or emotional harm.
Consult an Attorney
If your child was injured as the result of the negligence of another individual or organization, consulting a qualified personal injury attorney immediately is highly recommended. An attorney is able to tell you what you can expect if you file a claim and provide you with advice during each step of the process. Morris Law is ready to help you and your child receive the compensation you deserve. Contact us today to schedule a consultation at our conveniently located Greenville, South Caroline office so that we can get started on your claim.