Three Things You Should Never do After a Car Accident
Each year over 100,000 drivers in South Carolina are involved in some form of a traffic collision. The majority of these collisions cause non-fatal injuries, but approximately 900 people each year are killed as a result of traffic accidents. Even though every driver is aware of how frequently car accidents occur, no one is ever prepared to be involved in one themselves. After you or someone close to you is in a car accident, fear, anger, or pain can all influence the course of action you will eventually take. However, if you plan to pursue an injury claim, there are three things you should never do after a car accident.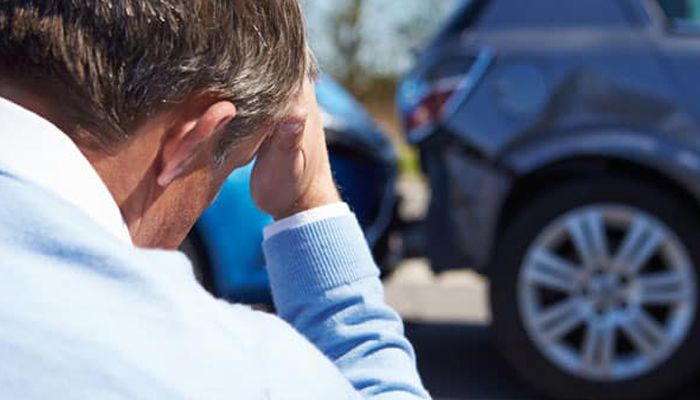 Admit Fault
One of the worst things you can do after an accident is admit fault, and unfortunately, it is something that people do often without even realizing it. Immediately after a car accident is natural to check on the other party involved and speak to them while you wait for first responders to arrive. Remember, when you are speaking never:
Apologize;
State that you did anything (used your phone, gps, were not paying attention, etc.) that would place you at fault;
Agree with statements made that place you at fault.
Doing any of these things could come back to haunt you even if you feel that your lack of fault or responsibility should be obvious.
Refuse Medical Treatment
While the adrenaline is flowing immediately after an accident, you may feel fine. However, never refuse to go to the hospital or receive medical treatment. Initial injuries may be overlooked when you are stressed, excited, or upset. Always receive treatment, especially since it is possible that the after-effects of any injuries you sustained may not become obvious until a day or two after the accident occurred.
Talk to The Claims Adjuster
Immediately following the accident, the claims adjuster handling your claim may contact you. It is in the insurance company's best interest to either pay you before your medical bills get too high or find ways to deny your claim entirely. Never talk to a claims adjuster, since casual statements made in response to carefully planned questions could be twisted to make it appear as if you accepted fault, are willing to accept a small settlement, or have no physical injuries after your accident.
Hunter W. Morris, Attorney at Law
Once you have been in a car accident, missed work hours, growing medical bills, and lingering physical problems can quickly overwhelm you. Attempting to handle your own car accident claim while you are under so much stress is difficult and often dangerous. Instead of compromising your ability to obtain the settlement, you deserve to contact a qualified auto accident attorney.
Morris Law is standing by to assist you with each aspect of your accident claim. We work on your behalf to obtain a fair and reasonable settlement from the at-fault party allowing you to focus on recovery. Contact us today at (864) 679-9999 to schedule an initial consultation at our Greenville, South Carolina office so that we can begin providing you with the legal advice that you need.