The Importance of Seeing a Doctor Following a Car Accident
There are more than 140,000 vehicular accidents every year on South Carolina's roadways and more than 55,000 reported injuries. Not everyone seeks medical attention following a crash, but not doing so may negatively impact a personal injury claim if medical treatment is needed later.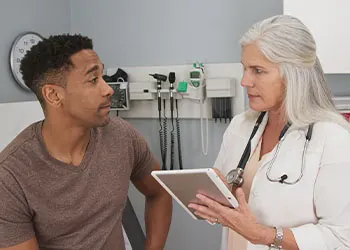 There are many reasons to seek medical attention right away. At Morris Law, I have recommended seeking treatment to hundreds of clients injured in accidents in Greenville and throughout Upstate South Carolina. If you later have a personal injury claim, you will be thankful you did.
What Are Some Common Accident Injuries?
The injuries people sustain in car accidents can range from minor to serious or even fatal. However, they are not always immediately obvious. Even a low-impact collision at slow speeds will spark an adrenaline rush that can mask injuries.
Common injuries may include bone fractures and displacements, soft tissue injuries, such as whiplash, and other injuries to tendons, muscles, and ligaments. Traumatic brain injuries are a common result of car accidents. There can be swelling, bleeding, and bruising of the brain caused by either hitting your head or by the violent impact of your brain striking the inside of your skull.
Why See a Doctor Right After an Accident?
By far, the most important reason to see a doctor is to have any injuries diagnosed and begin the necessary medical treatment right away. Waiting days or weeks may result in permanent damage. Your doctor, an EMT or paramedic at the scene, and emergency room and urgent care physicians know what to look for when examining patients after a crash. You should put your health first.
A second reason to seek care is for medical documentation. A personal injury claim filed with the at-fault driver's insurance company must be accompanied by medical records and medical bills that document your injuries and treatment.
Finally, insurance companies will use a delay in seeking medical attention against you. That includes your own insurance company, not just the other driver's. Insurance companies want to deny liability claims to avoid paying damages and, in the case of your own coverage, deny claims for medical payment or personal injury protection benefits. If you put distance between the crash and subsequent medical intervention, the insurer will question whether the treatment you get later is related to the accident or to something else that has occurred in the interim. Or, they will suggest that your injuries were too minor to warrant treatment at the time and downplay their severity.
Insurance companies are already extremely well-versed in ways to deny claims. Don't give them another reason they can use.
What About Following Up with a Doctor?
Continued follow-up with your physician and compliance with a treatment plan are as important as seeing a doctor in the first place. It is similar to being prescribed an antibiotic. You have to take all of them, even after you start feeling better, for the antibiotic to fully eliminate the bacteria that caused an infection. You also need to complete your treatment plan, even if you begin thinking you are fully healed.
Noncompliance with a physician's treatment plan also gives insurance companies an excuse to reduce the value of your damages and the severity of your injuries.
Getting the Experienced Legal Support You Need
Having a doctor establish causation of injuries and documenting them is important to your health and well-being and to your ability to assert a successful personal injury claim against someone whose negligence caused your injuries. Delays can result in all sorts of harm.
If you have been injured in an accident and have not yet sought medical treatment, call Morris Law to discuss your potential claim. We can answer your questions and offer the guidance you need to seek proper treatment and obtain the documentation you will need to pursue a claim.
We have helped many clients in Greenville and Upstate South Carolina get the treatment they need and the compensation they deserve. We can help you too. Don't delay any longer. Call Morris Law today to discuss your accident and injuries.