Recognizing the Signs of Nursing Home Abuse or Neglect
Cases of nursing home abuse by trusted care providers in the United States should not happen. Patients who live in nursing homes deserve the best level of treatment and you deserve to know your loved one is cared for in a compassionate manner. We are ready to help you if you suspect that someone you love is a victim of nursing home abuse in South Carolina.
Physical Signs of Nursing Home Abuse or Neglect
Open wounds or cuts
Welts or bruises
Bedsores
Sudden weight gain or sudden weight loss
Bruises suggesting the use of restraints
Lice, fleas, bed bugs, or dirt on a resident's body or in the resident's room
Urine or fecal smells
Unusually pale skin coloring
Poor hygiene
Signs of a Careless Nursing Home Staff: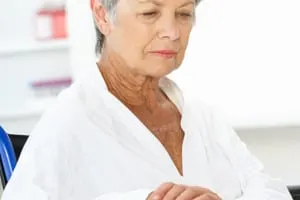 A nursing home resident's medication dosage changes suddenly.
The temperature at the nursing home is too cold or too hot.
A caregiver cannot properly explain a resident's physical condition.
A resident is allowed to leave the nursing home due to inadequate supervision.
The nursing home staff won't let the family see a resident alone.
To learn more about what our experienced nursing home abuse lawyers can do for you in Greenville, Anderson, Pickens, Laurens, Spartanburg, and other surrounding areas of Upstate South Carolina please contact Hunter W. Morris, LLC. Our telephone number is (864) 679-9999.