Five Signs of Nursing Home Abuse
As the number of senior citizens in the United States grows, the ability to provide adequate care for those in need is becoming more difficult. Approximately 28% of senior citizens live alone and have fewer family members who are willing or able to provide care. Even those who do have family members who are willing to provide them with the care they need are not always able to accept their help.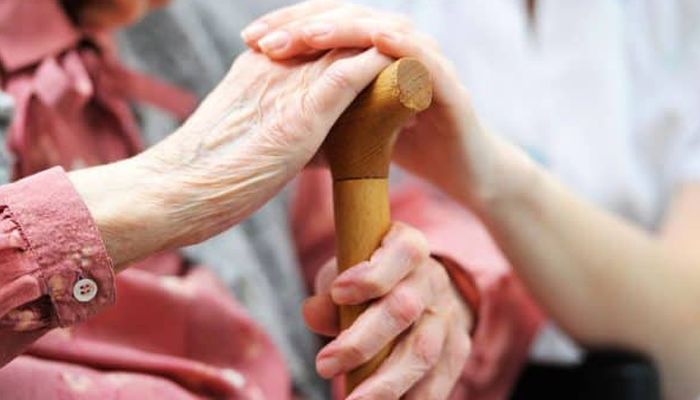 Certain health problems require the care of medical professionals, leading to some seniors being placed in nursing homes. These facilities are designed to provide care and support, but our older population is at risk of being abused by those who are supposed to take care of them. If you are concerned about the well-being of your loved ones, watch out for these five signs of nursing home abuse.
Malnutrition or Dehydration
Nursing homes have the staff and medical equipment necessary to maintain the health of all patients. While some illnesses cannot be cured and treatments may fail, staff is able to explain what has been done and why your loved one may continue to deteriorate. Two health problems that occur suddenly and cannot be adequately explained away that you should watch for are malnutrition or dehydration. If your loved one has never had difficulty eating or drinking question why he or she is suddenly dehydrated and appears underfed, especially if IV therapy or other ways to feed or hydrate patients are available.
Unsanitary Conditions
Nursing homes are medical facilities and are expected to be as clean as one. A place with people who are at greater risk of illness cannot afford to allow germs to breed. If your loved one is at a nursing home that has unclean and unsanitary conditions on a regular basis, that could indicate an overall lack of care that extends to the treatment of patients.
Constant ER Visits
Illness and accidents happen more frequently as we age. However, if your loved one is getting injured more than usual, that may be a sign that he or she is being abused. Watch out for multiple emergency room visits or hospitalizations, especially those that involve broken bones or an injury caused by another resident.
Unreported Treatments
Visits to the hospital, emergency room, and other treatments outside of routine care should be reported to the family members or primary caretaker promptly. If you are no longer being notified about accidents or injuries, find out why. A nursing home that is not taking proper care of your loved one may stop reporting things to avoid drawing attention to how frequently incidents are occurring.
Unusually High Staff Turnover
Not everyone in the health care field is able to work in a nursing home environment for a long period of time, leading to some resigning after only a few months. When this happens, the employee and employer are usually open regarding the reason the employee resigned. If the staff seems to change frequently with no explanations given, that could be a cause for alarm. Not only does a high turnover rate lower the overall standard of care at the facility, it could indicate that the facility is not properly checking the backgrounds of employees or that the environment is one that cannot be tolerated by the majority of workers.
Share Your Concerns
If you are concerned about the care your loved one's nursing home is providing, do not hesitate to express your worry. Morris Law is here to discuss your situation and help you determine what course of action is appropriate. Contact us today to schedule a consultation with a nursing home abuse attorney so that we can begin providing you with the legal advice you deserve.