Breaking Down South Carolina Workers' Compensation System
Injured workers unfamiliar with South Carolina's complex workers' compensation laws may struggle to get benefits approved, not to mention get retaliated against. No income after injury means bills do not get paid, families do not eat, and further frustration ensues.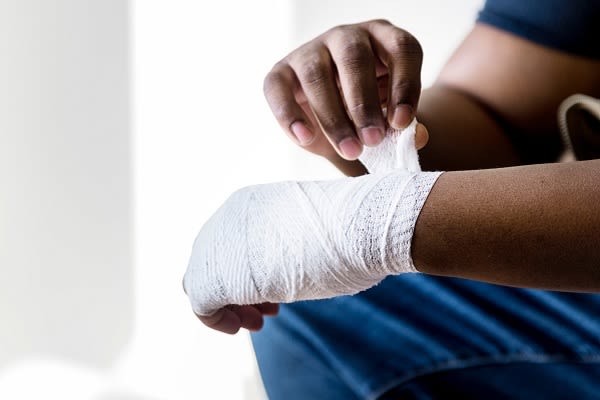 Today we will break down the system designed to provide income to those injured, along with laws and commissions providing oversight to employers and employees alike.
Determining Worker Eligibility
Becoming eligible for medical and cash benefits requires injury, an employer, and establishing one's right to perform duties that led to the injury. Since any illness contracted while on the clock or physical job-related injury is covered by the law, let us look at ineligible groups of employees according to Workers' Compensation Commission rules:
Some classifications of real estate workers;
Workers for railway and railroad companies;
Most Federal workers stationed in South Carolina;
Small businesses with fewer than four employees;
Agricultural workers;
A few classes of temporary (casual) employees.
Other employment groups or classes may be ineligible; check with your attorney.
Filing Claims and Appealing Decisions
South Carolina simplified employer claims filing by adopting electronic claims reporting (EDI) for First Report of Injury (FROI) and subsequent information requests, effectively replacing the need to complete Form 18. SCWCC has authorized six vendors to handle claims filing using EDI, although employers filing claims can download and complete forms from their website and email to their chosen vendor.
Employees only file Workers' Compensation benefits when an employer either fails to report an injury, or their insurer is denying your claim. Should injured persons have to file, Form 50 can be downloaded from the SCWCC and submitted to South Carolina Industrial Commission (SCIC). A $25 fee will be collected upon filing the form if Box 13a is checked which requests an administrative hearing.
If employees are unhappy with the commissioner's decision, Form 30 will need to be submitted along with $125 within 14 days of receiving the decision. Should the appeal get denied, the next step involves putting your claim before the Circuit or Supreme Court; their decision is non-appealable.
Once Benefits Are Approved
Compensation and payment rules governed by South Carolina state employees are entitled to a maximum weekly benefit of $838.21 (as of 2018), although the length of time injured persons receive payment is not set in stone. For example, persons with a partial disability may receive benefits for 220 weeks, while those with a permanent disability could receive 500 weeks.
Workers may receive 66 2/3% of their gross weekly salary, along with medical coverage.
If You Are Unfamiliar with SCWCC, Do This
Frustrated with workers' compensation claims, and think you will have difficulty keeping up with the process? Many injured employees find the system too complex, unfair and have little patience to deal with insurers, employers, commissioners and others involved with benefits approvals.
Well-respected attorneys can help secure the benefits to which you are entitled. Not because they wave magic wands, or have 'an inside person,' but because laws are all attorneys deal with. These are laws designed to assure the benefits you are owed are paid without hassles, heartaches, excessive denials or red tape.
For superior representation in workers' compensation cases, reach out to Morris Law, an attorney for the people who dedicates his time and work to bringing justice to good South Carolina workers like you.